New Energy Performance Certificate
rules apply as of 1st June 2013.
Find out more...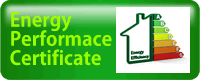 Finding a property
Here you will find our latest additions.
You can also search for more properties by using our comprehensive PROPERTY SEARCH Please select either SALE / RENTAL and any other criteria required, then just press the search button.
We are constantly listing new properties, so if you don't find exactly want your looking for in our search engine, please call us or enquire via our CONTACT page
Want to list your property with us?
Please call (+34) 97 1234 123 or email us using our Listing Form
Do you have a yacht?
We offer direct from the owner Moorings available for sale and/or rental. From 6 to 60 metre with concessions until May 2037 and rental moorings island wide, available for immediate use.
We can also recommend our clients Yacht Charter that offers a quality selection of seacraft .